Sarajevo is located in the heart of Bosnia and Herzegovina, surrounded by the Dinaric Alps. Sarajevo is a city with a great history, which represents the great significance for Bosnia and Herzegovina and for the entire Balkan region. Sarajevo in addition to its beauty, natural and urban attractions, is also known for the city of good and hospitable people.
After suffering many troubles during his history, which in some way makes him so special, Sarajevo managed to resist all the challenges and today it grew into the true capital of Bosnia and Herzegovina. From year to year Sarajevo has been attracting more and more tourists from all over the world, and for a reason.
Let's look together its sights and the most beautiful locations worth visiting, both inside and outside the city.
Top Attractions
 SARAJEVO, BIH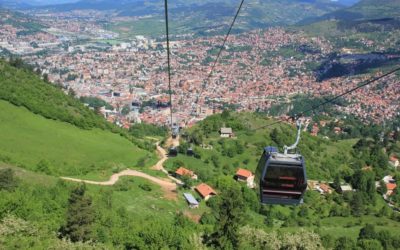 First Trebević's lift opened on 3 May 1959. Connecting Bistrik with a lookout on Trebević (1160 M.N. v). After being put into operation, the cable car sparked a lot of attention from the citizens…