The lake is a natural glacial lake that is located at 1,636 meters above sea high in the heart of the Vranica mountain. His surface is about 500 meters, and they still call it the bitter eye. In 2005. the lake was declared for a monument of nature. In addition to other obvious natural beauties, there lives the endemic type of amphibian Triton, one of the rarest types of amphibians in Europe, which only resides in the cleanest waters. You can also find the endemic plant called "Vranicki Zvoncac". The lake fills with water thanks to the snow from the mountain, underground and other surrounding sources located at the foot of the hill..
The lake and the mountain of Vranica in its own way are a way out of the daily routine and a hasty life into that natural world that's unfortunately increasingly forgotten. There you can walk around the lake, swim in a lake, do some fishing, breathe, breathe in full lungs and rest, looking at the blue skies, listening to the wind, listening to yourself, listening to silence…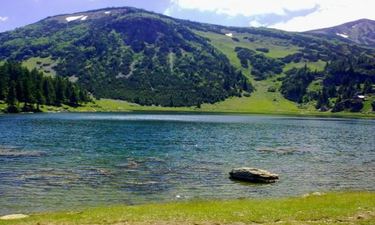 For those of you who want to separate from the boring every day and enjoy the above mentioned activities, the Prokosko Lake is the right destination. This resting place is an excellent choice because it offers all the comfortability that is hard to find in the mountains. There are fishermen and hikers resting here and all the other visitors whose first advert medical findings have indicated that they must change something in their life. The surrounding meadow also provides opportunities for camping for those who decide to spend more than one day in this place.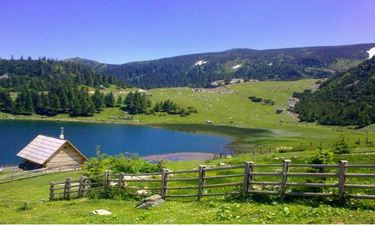 This lake has been a tourist destination for many years. The lake is filled with trout, and in summer, it's a pleasant bath. There are mountain cottages the lake shores, where visitors can rest and try real homemade specialties (sheep's cheese, cream, pie, home-cooked bread, blueberries, and blackberries in the season and many other).
You can really find everything on a lake. There's plenty of food, spinach, squash, corn and pickles, potatoes, beans, cabbage, carrots, beets, green salads; It all comes down to a time when everything in the valleys is fried from the too strong sun. The cheese is one of the attractions of this end. Order a cheese pie or a pumpkin pie, with onions, some smoked cheese, and home-made cream, and there's a party to be envisaging a lot of. The entrance to this natural monument is charged 2 BAM per person. All those who want to come to the lake by car, which we do not recommend, will pay 5 to 10 BAM, depending on the size of the vehicle.
How to come
Distances:
Fojnica-Lake Prokosko 22 km.
Bugojno-Lake Prokosko 49.2 km.
Sarajevo-Fojnica 57 km.
Food
Home-baked pies. Small 10 €, Medium 15 € and a Large portion 20€. Meat pie for 4-5 people 30 €.
A portion of trout 10 €.
1 kg of cow cheese 8 €, goat cheese 14 €, smoked cheese 15 €.
Home-made juices and jams around 10 € per jar or liter.
Smještaj
A night in the cabins costs around 15 €. To rent whole cabins, for whole families, a night will cost 4o €.
To rent larger cabins for 8-10 people a night will cost 80 €.
Aktivnosti
Hiking, swimming, fishing, camping, mountain biking, etc.